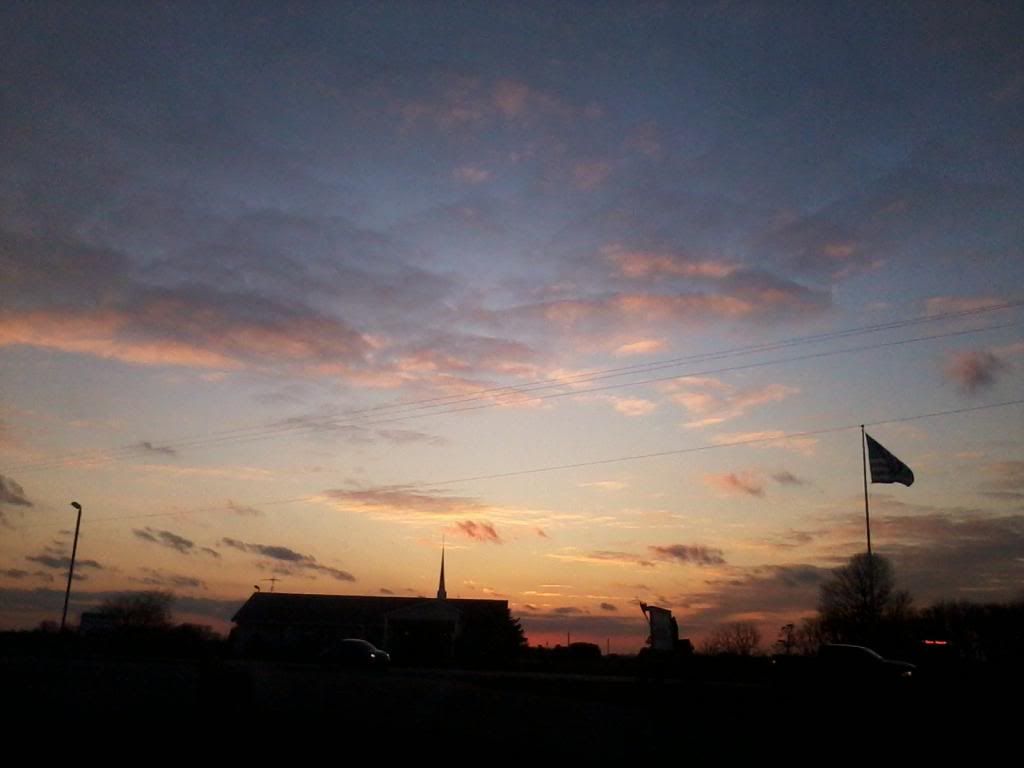 this was the sunset today, the end of my 10-5 day at my favorite rustic furniture shop... ;)
this was one of mom's inspirational finds at b&n the other night.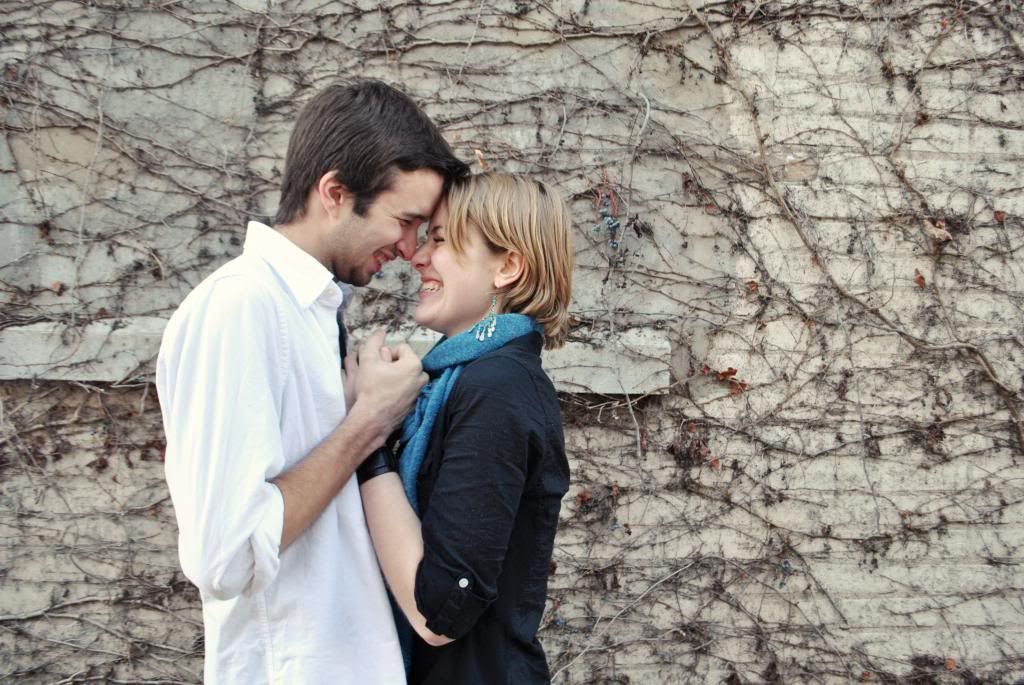 [engagement pictures that my awesome sister, rach, took of us 11/24 on the most freezing day ever, after thanksgiving was warm and in the mid-50's...we took pictures on a day that ended up being around 30.
and add windchill. and some pictures taken at sunset by a lake. hah!! torture. lol.]
lately i've been figuring out venue choices and pros and cons with mum and a couple other valuable perspectives who are of great help. :)
almost time to unveil a date. almost. ;)
suspense is awesome, right?
it's grand tension.
a very grand sort indeed....
after i worked 10-5 at the store, i closed up and went straight to babysitting a sweet little one, K, and her two older siblings...5:30-9.
i got home at 9:30 and it's the strangest thing to look at the clock and see "10:35pm"...
when i normally get home around 5:30.
oddest feeling ever.
but gotta love having work.
and saving money.
and buying christmas gifts.
and splurging on oneself.
heh. :)