okay, i admit it.
i walk into the hall or bathroom and nearly scare myself.
it's going to take a few days before i expect something else, something more updated, to greet me in the mirror.
before/after
don't get me wrong, though.
i
like
it.
i like it a
lot
.
so.
some of you wanted more pictures.
well, chana was the only one who said so.
but still.
might as well make a slideshow, and not a half baked one. ;)
watch out.
i took the easy way out and made a slideshow out of
nearly
every.flipping.picture taken today by both me and my younger sister,
rach
. sorry it's kind of mixed up chronologically--i took from my camera's folder of today, and then hers. no idea how long it'll take you to see all the captures, but . . .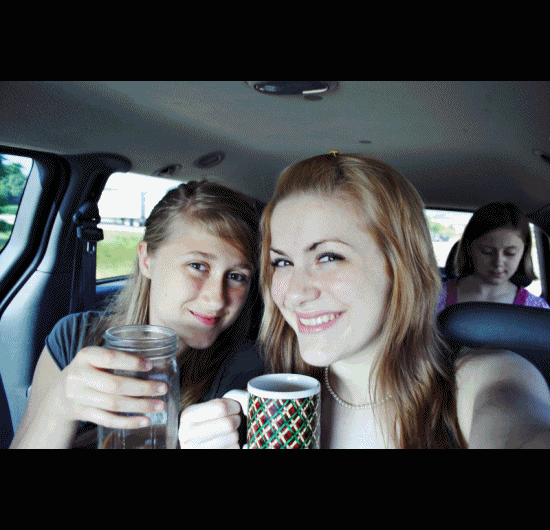 see there?
a wonderful day.
and here's a little summarization:
ikea=the bomb.
forever21=i held up a budget. pictures to come soon of my purchases.
:D:D heck. yes.
chipotle=amazingness i didn't imagine. both the place and the food.
and the reeeaaally fine black guy that served me in the line. heh.
starbucks=never getting flavor in my iced americano ever again!! americanos, to me, are best alone.
and after all that, i got my hair cut by a dear friend i haven't seen in more than a year. it was a pretty indescribable experience. :)
here's an actual picture.
and i don't normally wear flowers or headbands much at all, but rach wanted me to try it on because she made it....
and....hmm. i'm kind of liking it. :)
and for those of you who are friends with me on facebook, there are a few more coming. :)
and as for the fact that [according to comments made by family] it looks like i dyed it.....actually, no. i haven't dyed it since after the funeral in mid-june. it just looks like i dyed it because all the darker stuff that was growing out is all cut off. :)
so there we have it. :)
goodnight!