i woke up this morning before 8.
my first thought, besides the normal groggy ones you have as a result of going to sleep after 1am, was
this is a gorgeous day
.
and....doing a random something you love for people really does cheer you up.
it's kind of a proven fact, yes?
because i sent off
the canvas
today
(well, mom did; i was home making dinner)
and i can't wait till i hear she's received it and this was just a wonderful day to make your own purely utilitarian box to hold a canvas safe.
did you catch all that?
that...that poor sentence structure and hyped-up-ness?
;)
anyhow, on
another
book note:
cold tangerines by shauna neiquist
was recommended by
danielle in this post
. it prodded my heart. opened my eyes a bit more even in the intro and first short chapter.
it even made me cry. open hearts tend to do that.
profound. convicting. we treat some days like chaff, don't we? but each. day. is special. life is going on. our life is started.
recommended.
highly
.
it's 11:16pm, and i've got to get in bed, so.......finally: an experiment.
i love posting singular photos, but here we go. a try out.
my day in slideshow. :)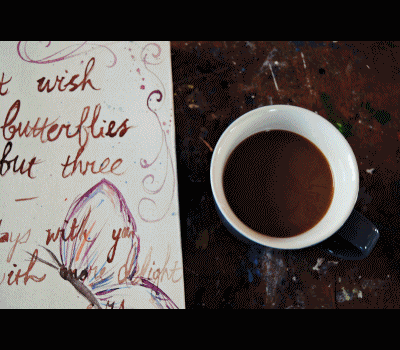 what is up with you?
what are 5 words on your mind lately? [subject titles]
what is a show you like watching lately, if any? and
why
do you like it?
what is the last scripture you read?
what time do you wish you lived in?
who do you wish lived closer to you? [i know there are lots i have on my list:]